Category Filters
58" length

60" length

Remarkable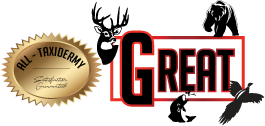 Amazing Black Stripe
Open Mouth Aggressive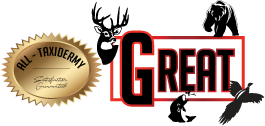 Amazing Colors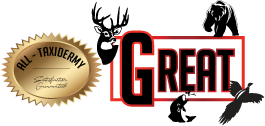 47" coyote mount
SOLD
63" Length
SOLD

Outstanding
SOLD

XL set
SOLD

Amazing
SOLD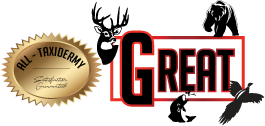 Outstanding Display
SOLD

Coyote Mounts For Sale
Pelt mount: This mount features only the fur and outer layers of the coyote. This mount is often used to hang on the wall for decorating. It is a very popular way to mount a coyote.
Shoulder mount: Shoulder mounts for deer are the most popular mount in the U.S. This mount features the animal's head and skin down to the sternum.
Full mount: These mounts look majestic and natural in many spaces. The life-size mounts are the hardest and most time-consuming type of mount to create but are great for creating a lifelike scene.
Coyote Taxidermy Prices
When it comes to pricing, you are paying for the quality of the coyote taxidermy mount or rug. The price is dependent on the size and the quality of the piece. You may notice on our products that we have a number of quality grades available, including Trophy, Superior, Excellent, Great, Fair, Poor, Rustic, and Novelty & Oddity. Most of our pieces are in exceptional condition.
About All-Taxidermy
We are a small, family-owned business located in Wrightstown, WI. At All-Taxidermy, we are committed to excellence in the quality of coyote mounts and rugs we sell. If  desired, we also do custom pieces. We care about a job done right, so that you can expect prompt shipping and your mount looking its absolute best when it arrives at your doorstep.