Category Filters
Huge Boar Neck

Outstanding Boar Display

Terrific Boar!!

12 3/4" Skull

Original Tusk
42" Neck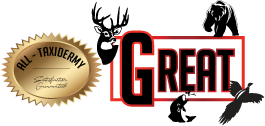 Amazing Colors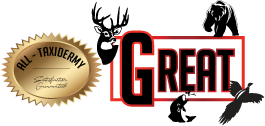 XL Girth of 52"

Attention to Detail

31" Neck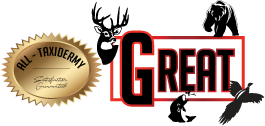 Exceptional Eye detail

Mulit Color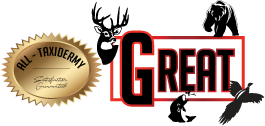 Boar Mounts for Sale
Our boar mounts are available at great sale prices. They come in a number of styles, colors and from various regions. We can customize your boar mounts depending on your choice also, so please give us a call to see how we can specially customize your piece.
Boar Taxidermy
Wild boars are covered with coarse hair that consists of a harder top layer, with a softer undercoat. The Wild Boar colors vary from brown to black to red or dark gray, which generally depends on the location. For example, Wild Boar found in Western Europe tends to be brown, where those inhabiting the forests of Eastern Europe can be completely black. Males also have a hollow tusk on their top lip, which acts like a knife-sharpener, constantly sharpening the male's bottom tusks, both of which can grow up to 3 inches long.
Boar Taxidermy Price
The pricing for our boar taxidermy pieces are based upon the size of your mount and its quality grade. While browsing through our website, you may have noticed that we have several quality grades, including Trophy, Superior, Excellent, Great, Fair, Poor, Rustic, and Novelty & Oddity. Overall, our boar taxidermy pieces are in near flawless condition. Shop All-Taxidermy for great prices on your boar taxidermy mounts.
About All-Taxidermy
All-Taxidermy is a small, family-owned company headquartered in Wrightstown, Wisconsin, and we have been providing superior service and products to residents of the area for the past five years and more. We take great pride in every job we do for them. Whether we're creating a tiny squirrel or a majestic wild moose, we infuse the same level of pride and care into doing the job right and making the finished product look like a work of art. We try hard to make our services available to everyone, and we strive to complete every job in the shortest time frame possible without compromising aesthetic requirements. That means you can expect your product to be shipped at the soonest date possible and to arrive with the most professionally-done look.